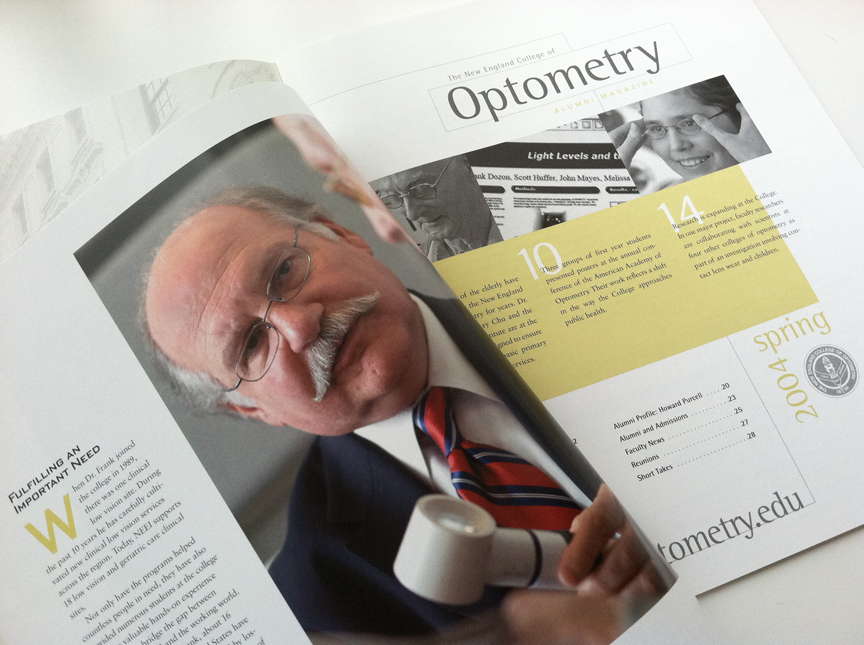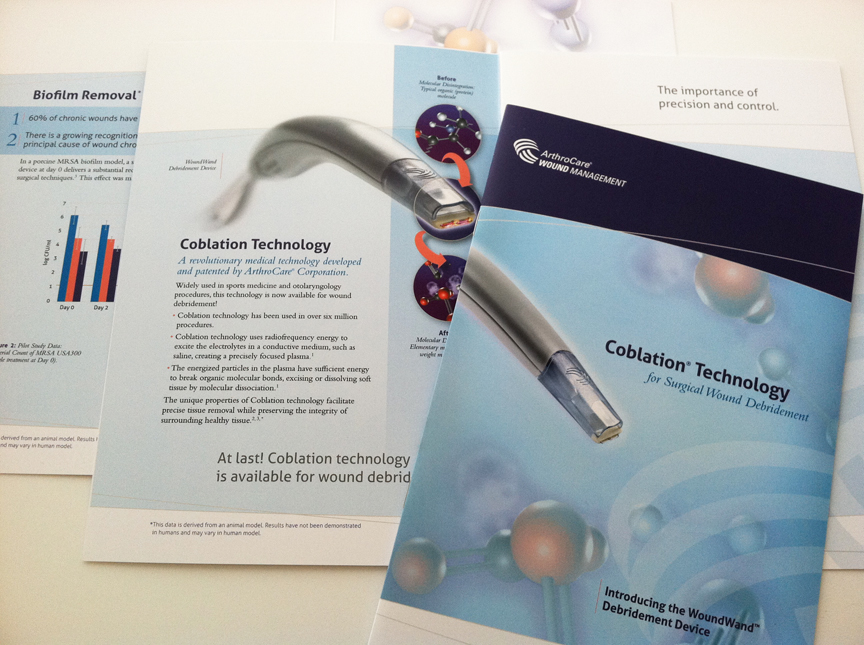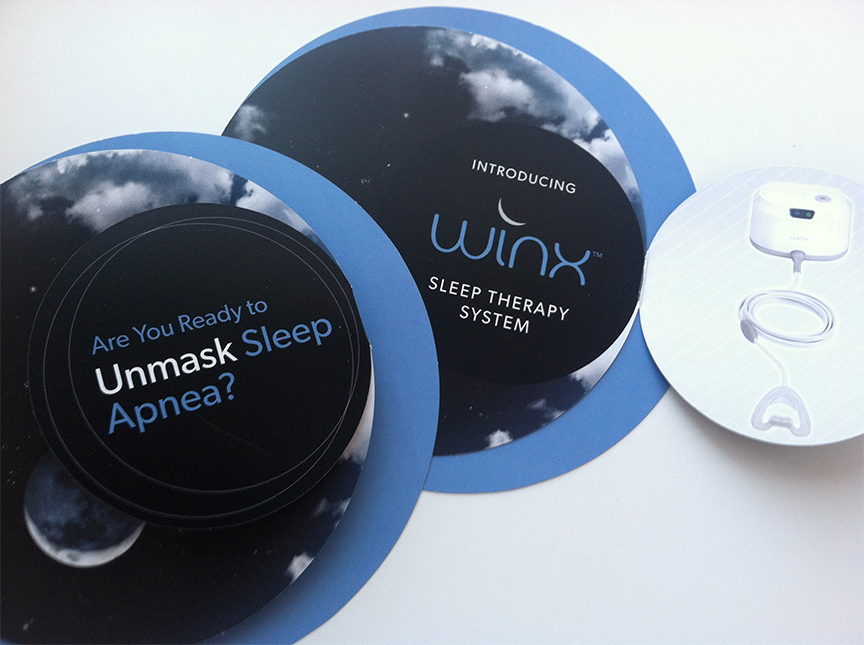 New England College of Optometry Posters
Series of posters which highlight different degree programs offered at the New England College of Optometry and which are distributed at College recruitment events.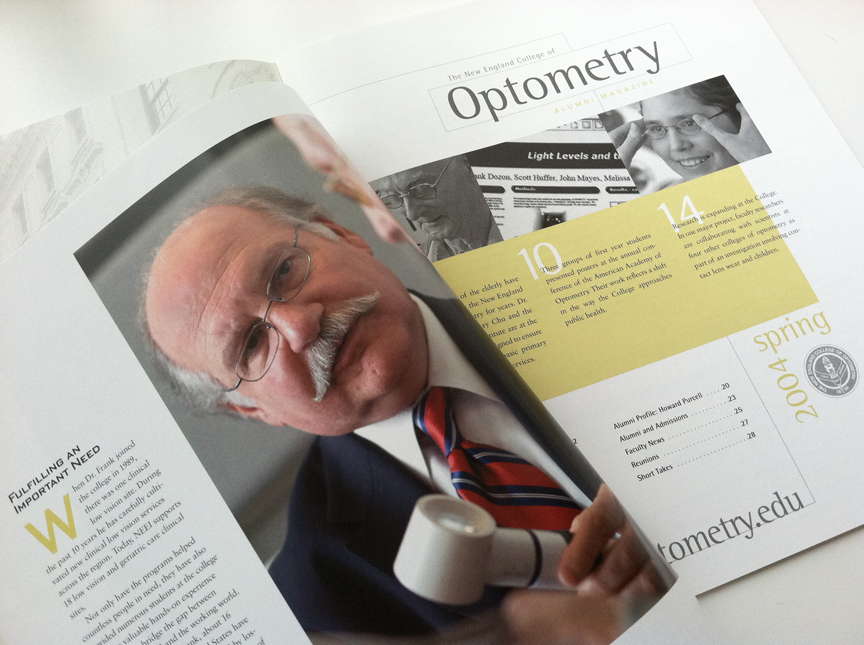 New England College of Optometry Magazine
Quarterly alumni magazine designed primarily as a fundraising tool. Each issue focuses on different alumni, the types of patients they work with and the research they are involved in.
New England Eye Institute Brochures
Promotes the New England Eye Institute, an affiliate of the New England College of Optometry, and the "Friends Network" of clinics. Each brochure features a different patient group: children, homeless, the elderly.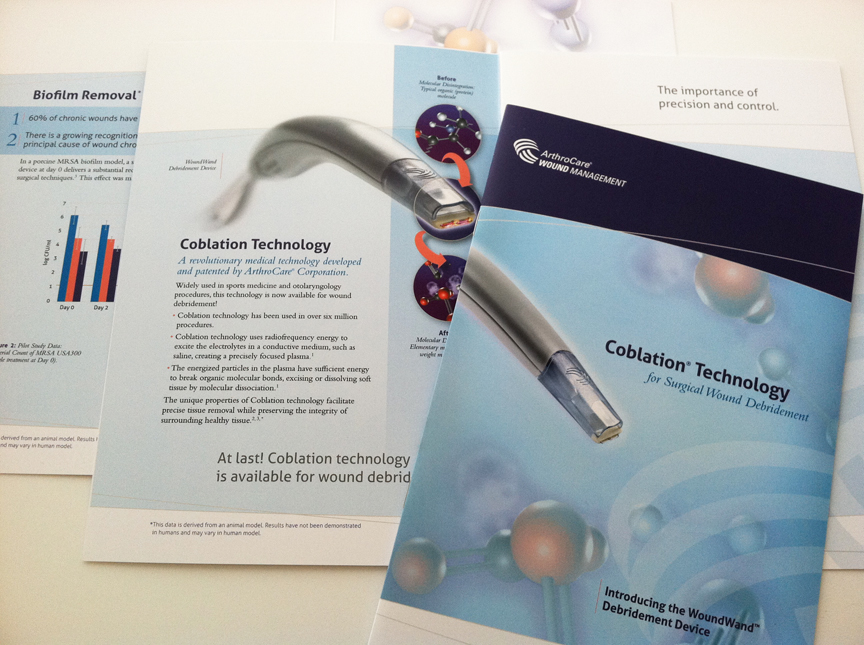 ArthroCare Brochure
Brand roll-out of collateral materials for a new business unit. Materials include a product brochure, technique guide and DVD video.
ArthroCare Trade Show Promotion
This brochure invites physicians check out the "Smart Arthroscopy" suite of surgical products at an industry trade show. The "Intelligent Tools At Your Fingertips" theme is emphasized by the die cut fingers on the cover.
ArthroCare Trade Show Handout
This piece, slightly larger than an iPhone, is designed to introduce a new mobile site highlighting ArthroCare's surgical products.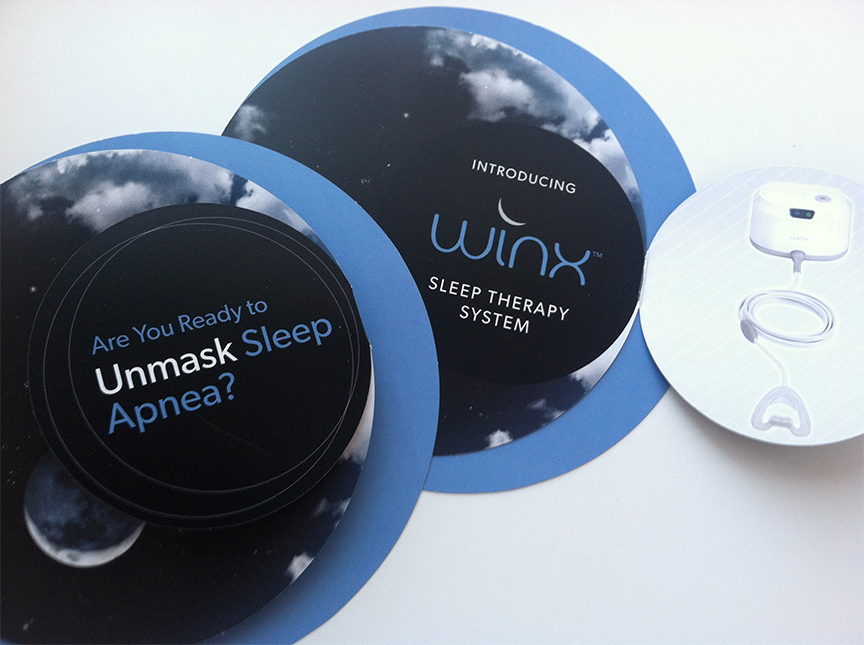 ApniCure Winx Brochure
A brochure which introduces ApniCure's novel solution for sleep apnea, a product which does not require a mask. The circular form of the brochure plays off the half moon element in the Winx product logo.
ApniCure Winx Pop-up Brochure
A direct mail brochure which utilizes a pop-up to show the product in context: someone enjoying a good night's sleep using the Winx Sleep Therapy System.
CRJ Event Invitation
This invitation for Community Resources for Justice (CRJ) promotes an annual awards dinner which honors individuals who financially support the organization and its goals.